Click Below for the
CAMP SCHEDULE 2020  
(2022 Schedule is coming soon)
2020 Clinicians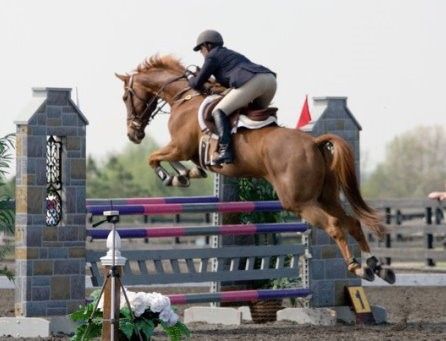 Kim Crawford is a graduate of the University of Toronto with a Bachelor of Physical and Health Education and Bachelor of Education 1992/1993. Kim competed as an athlete in equestrian but also in the sport of modern pentathlon. Kim was a national team athlete 1983-1989 with a twelfth place finish at the World Championships. Kim also competed at the national level in fencing and track and field. From her involvement in so many sports during her University career she was named athlete of the year in 1992 and has a wealth of knowledge in dealing with the pressures of competition.
Kim coached the national team for modern pentathlon from 1996-1999, traveling to many different countries, and completed her term with coaching the Pan American team where Kara Grant received a bronze medal.
Today Kim trains horses and coaches many riders at all levels to meet their desired goals whether it be as hunters, jumpers, or eventors. She also continues to show competitively and has been very successful eventing her 11 year old Selle Français thoroughbred cross gelding, Choco de Pomme.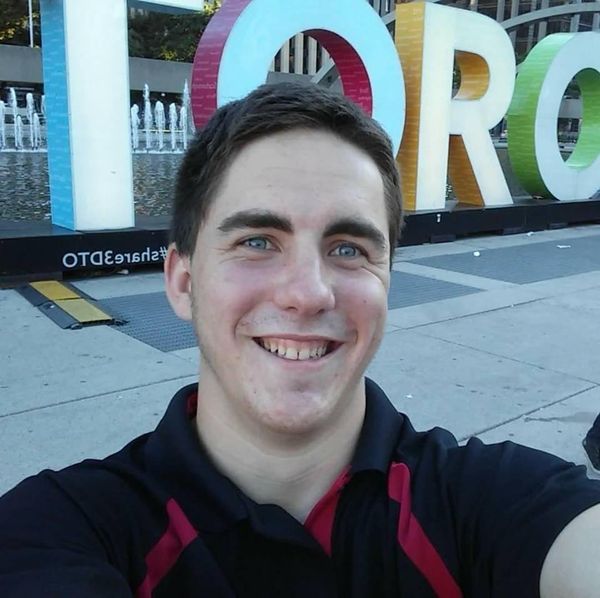 Joshua Cadill - Square Dancing
V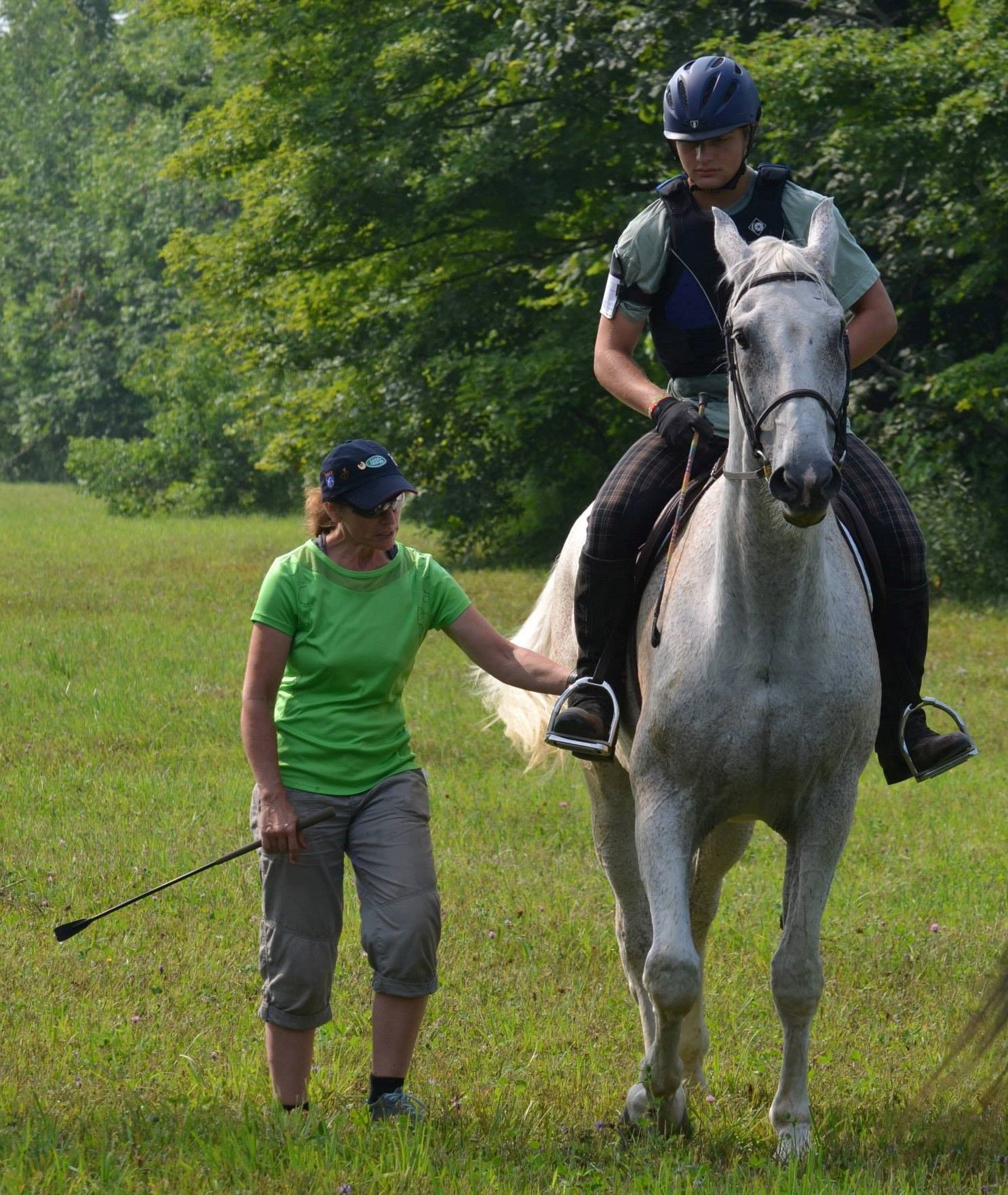 Theresa Rondeau Vuk
EC Competition Coach, NCCP Coach Developer/Evaluator, OE Provincial Dressage Judge, NCCP Rider Level Examiner, CPC National B Examiner and EC/ProChaps Coach of the Year Recipient (2012).
As a graduate of the Humber College Equine Management program Theresa went on to instruct at the Bethany Hill's Private School in conjunction with Saddlewood Equestrian Centre where she oversaw the day to day management of the stables and horses and developed pedagogical course materials for their accredited high school equine program.  Moving on from Bethany, Theresa became involved with Equine Guelph (nee Equine Research Centre) as a volunteer while she undertook her BSc at the University of Guelph.  Growing with the ERC, Theresa became their Research Station Manager overseeing the ERC stables, staffing and volunteer programs and the scheduling and training of research horses including the expansion of the Arkell Research Station Equine unit.  Here she contributed to many ERC public seminars as a presenter and provided content for their publications in all aspects of equine management.
As a coach (Myrddin Equestrian Centre) Theresa specializes in developing riders through sound basic principles of balanced and centered riding focusing on core strength techniques and riding in harmony with your horse through feeling and mental awareness.
Theresa actively supports the Western Ontario Region Pony Club acting as a clinician and a National examiner. She is a current member of the Ontario Equestrian Coach Developers Committee and actively participates in life-long professional development through NCCP courses, rider clinics, and equine training opportunities.  At the University of Guelph, She is actively involved with both Equine Guelph and the Equine BBRM program and is an active member of the Guelph Equine Industry Symposium committee working to connect all disciplines in the equine industry for the betterment of all horse.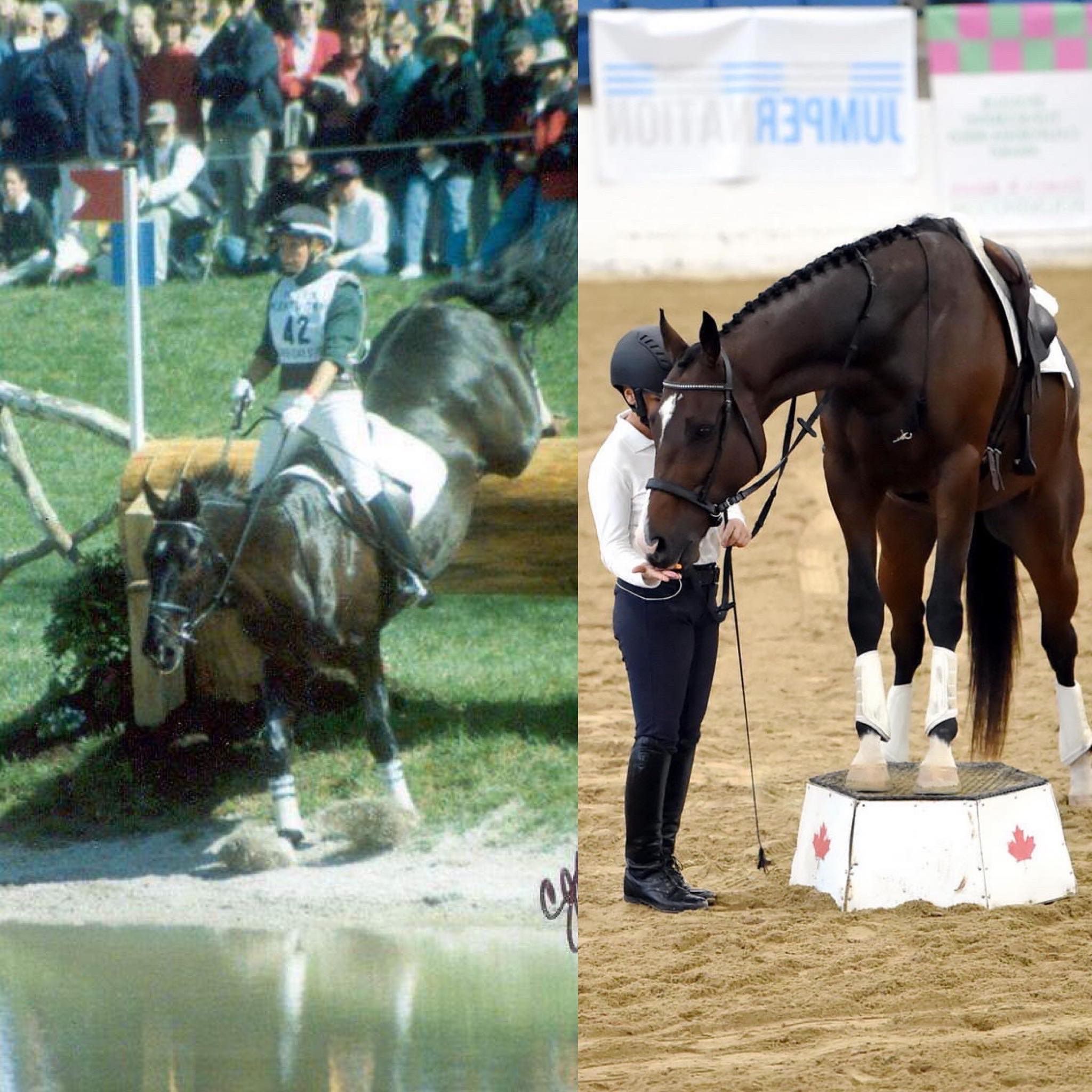 Jen Pejic
Jennifer has ridden to the Advanced Level in Three Day Eventing, including competing at the prestigious Rolex Kentucky Three Day Event, with a the top third placing on her horse, Power Surge, who she brought along herself starting with him as a 5 year old. From there she developed numerous horses to the FEI levels and often placed as top Canadian and frequently making the CET Short and Long list. From 2002-2006, Jennifer was assistant coach to the Ontario Young Riders Eventing Team mainly focusing on the dressage helping riders get their personal best rides at the Championships and often with Medal finishes. Many of these riders are now Canada's top competitors or professionals. More recently Jennifer competed at the Thoroughbred Makeover in Kentucky, stepping out of her normal disciplines and making it to the top finals in Competitive Trail with Mollydooker. As a further development in her training interests she is now working on Liberty and Trick Training. Throughout her career, Jennifer has had the opportunity to train with many highly respected trainers from North America and Europe from all disciplines. Passionate about learning and training, Jennifer enjoys sharing this desire for her students to have great horsemanship skills both on the ground or in the saddle. Jennifer is truly grateful to have been a Pony Club member as it was an invaluable foundation to her career. She uses pole work extensively for helping the horses and riders improve their body awareness, rideability and gymnastic ability.

KEVIN BARBOSA DVM

My name is Dr. Kevin Barbosa, but please feel free to call me Kevin. I am a mixed animal veterinarian in Paris, ON. I have been a veterinarian for about 8 months, and thankfully have enjoyed every moment of it.  
I did not always plan to become a vet that took care of horses. Honestly, they terrified me and during vet school I really did not enjoy learning about them. Somewhere in my final year of vet school I realized that although I don't own or ride horses, caring for them can be rewarding. So I decided to become a mixed animal vet that also worked on horses (mainly pleasure horses). I think the most rewarding part of equine medicine is surgery, working up medicine cases, and trying to determine the cause of lameness in horses. Equine medicine can be challenging and thankfully my colleagues at Paris Veterinary Clinic are always willing to lend a hand in order to provide the best care for our patients and clinic. I look forward to discussing some equine topics with you and answer any questions about veterinary medicine you may have.